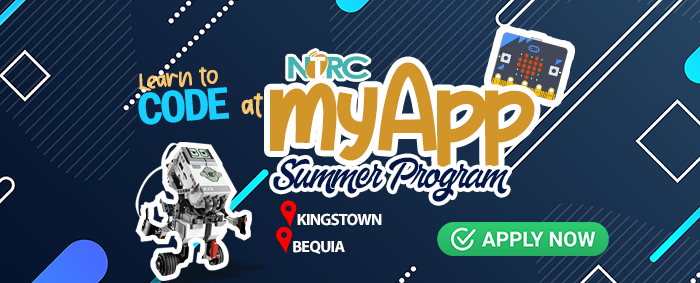 The National Telecommunications Regulatory Commission (NTRC) will be hosting its ninth Annual Summer Coding and Application Development initiative known as the myAPP program at the following dates and locations:
Bequia- July 17 2023- August 4 2023
Kingstown- July 31 2023 – August 18 2023.
The objective of the NTRC's my APP Summer program is to teach participants ages 13-18 years old who may or may not have previous coding exposure, how to code and design applications. The vision is to provide opportunities to enhance the technological skills of our younger population. It is the NTRC's hope that if provided with the chance to create applications of high standard and quality, the younger population will be the driving force behind a new and competitive technological era in St. Vincent and the Grenadines. Furthermore, the program will introduce participants to ways in which they can portray their acquired skills in larger, incentive forums such as the annual NTRC's icode784 Competition.
Participants are provided with lunch daily and at the end of the program will be taken on a field trip. Please note that there is a one time registration fee of $50.00 for each enrolled student for the duration of the program.