<!..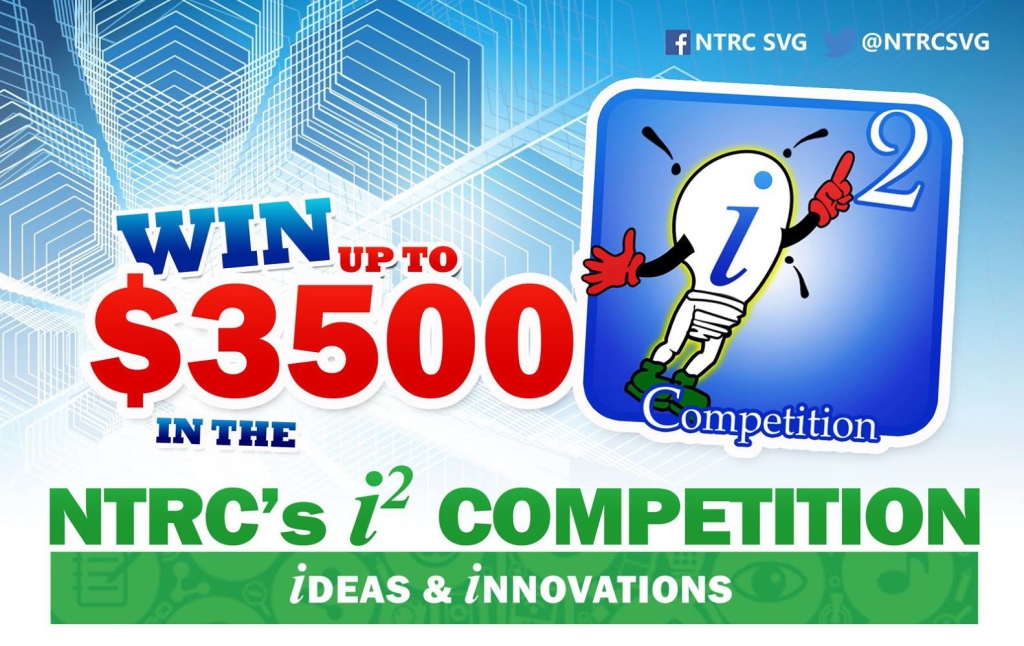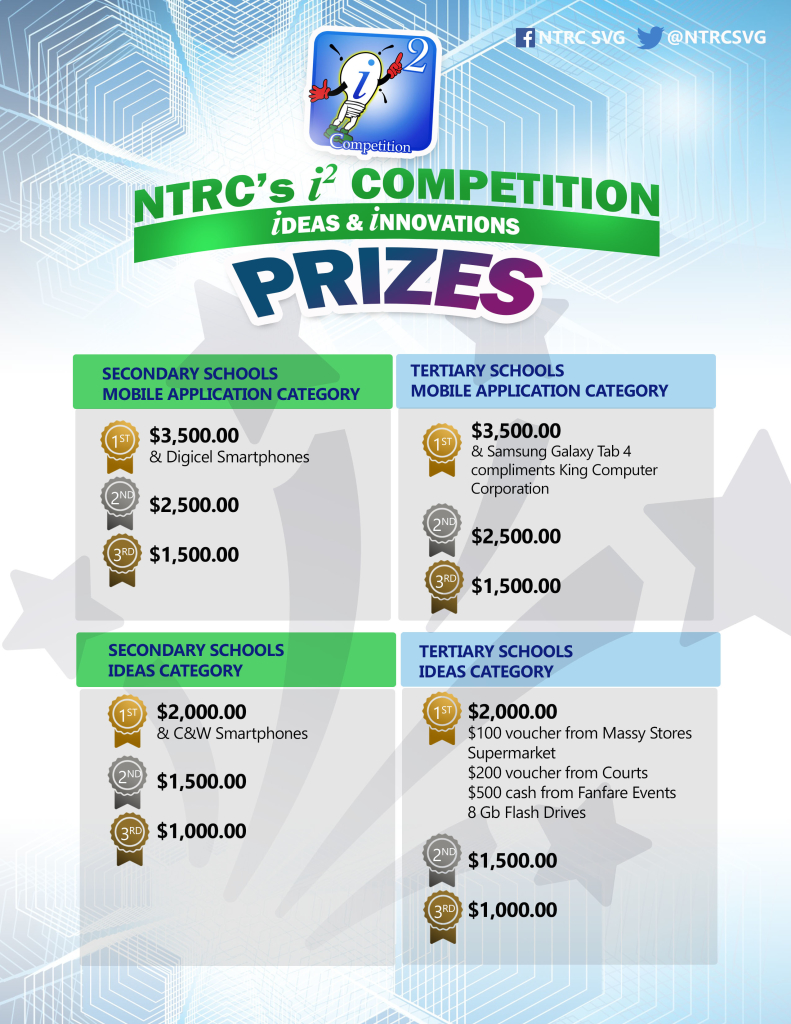 The i2 Competition is intended to give Vincentian youths the chance to change the world using their imagination and creativity and to showcase the young people's inclination towards innovation. Innovation powers entrepreneurship. We want to provide the foundation for innovation by giving you a forum for coming up with great inspiring ideas that could revolutionize Vincentian Society.
The NTRC hopes to encourage students from various Secondary, Technical and Tertiary level institutes from across the state to develop mobile applications and ideas that can facilitate the implementation of new systems or improve existing systems within the private sector of St. Vincent and the Grenadines so as to improve the delivery of their services to consumers.
The competition seeks to primarily focus on the importance of idea creation and the possibilities that can develop from the seeds of innovation that are planted in the minds of the young people. That being said, students will be challenged to develop and present projects in the form of Ideas and Mobile Applications.
Preliminary Judging Dates
Tertiary schools – Nov 24, 2016 at the NIS Training Room
Secondary schools – Dec 14, 2016 at the NIS Conference room
Union Island – Dec 15, 2016 at Union Island Secondary School
The prizes for both the Secondary and Tertiary categories are listed below.
Position
Mobile Applications
Innovative Ideas
First

$3,500
4 Smartphones compliments Digicel

$2,000
4 Smartphones compliments Cable & Wireless

Second
Third
Position
Mobile Applications
Innovative Ideas
First

$3,500
4 Samsung Galaxy tab 4 compliments King Computer Corporation

$2,000
$100 voucher from Massy Stores Supermarket
$200 voucher from Courts
$500 cash from Fanfare Events
4 3-pack 8gb Flash Drives

Second
Third
The School with the most entries will receive a cash prize of $1000.
The Mentors of the winning team will receive prizes ranging from $500 – $700.